Pump Planning / Operations
MERO Germany GmbH is a freight forwarder who transports other owner's cargo (namely crude oil) as a service.
In close cooperation with all companies and operators involved, the transport of the crude oil batches is planned and managed on a long-term basis by the MERO dispatcher (scheduler) according to complicated, contractually agreed rules.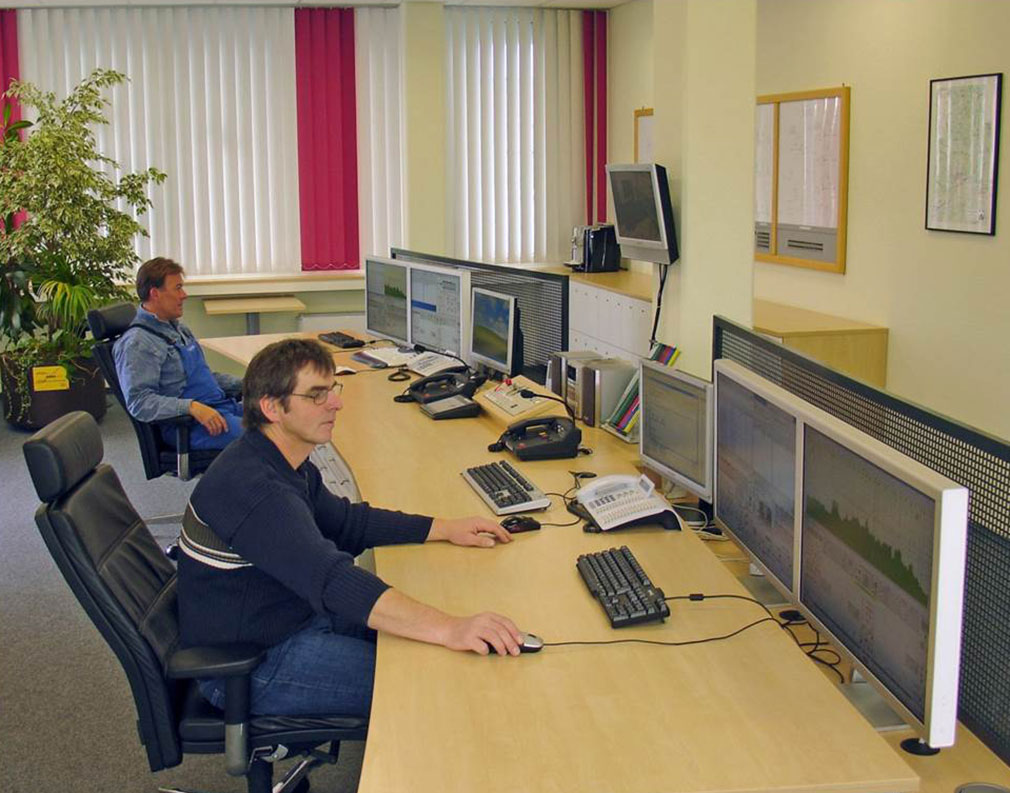 Preconditioned by the MERO scheduler, the crude oil is taken over by the MERO control center from the TALpipeline, temporarily stored in the Vohburg tank farm, pumped through the MERO pipeline and received by the Czech central tank farm at Nelahozeves.
The dispatcher closely follows the individual crude oil batches on their way. The control center controls the facilities and monitors them around the clock. The safety of plant operation, compliance with all permits and legal requirements are at top priority.
Compliance with legal requirements and permits of the authorities and experts is managed with the help of a computer-aided monitoring scheme, performance is monitored and the evidence is documented.
The operational processes are transparently described in our Integrated Management System (IMS). All necessary current instructions are given in writing for all our employees at any time.